As a roofing contractor business, we have been serving the local community for 16 years. Since 2012, we have obtained the prestigious Shingle Master credential, highlighting our industry expertise.
We maintain a physical office location you can visit to discuss your roofing needs. Our commitment to excellent customer service extends to answering service calls promptly. If you are unable to reach us initially, rest assured that we will diligently call back to ensure your concerns are addressed.
To guarantee our work quality, we offer a 10-year workmanship warranty. This warranty reflects our confidence in our roofing installations' durability and reliability.
Your peace of mind is of the utmost importance to us, which is why we are fully insured with both WSIB Clearance and 5 million liability insurance. This coverage provides protection and reassurance in case of unforeseen incidents or accidents.
We prioritize our employees' safety and well-being. Our team members have received height-related training and certification. Additionally, we offer comprehensive health benefits to all our employees, ensuring their welfare is taken care of.
Our certified 4-star Shingle Master installation crews are experts at their craft. Their specialized training and skillset enable them to deliver exceptional roofing solutions that meet the highest industry standards.
To ensure that every aspect of your roofing project is executed flawlessly, we conduct a final inspection before issuing an invoice. This step guarantees that the work has been completed to your satisfaction and meets our stringent quality standards.
With our Shingle Master credential, physical office location, prompt customer service, extensive warranties, insurance coverage, employee training and benefits, and certified installation crews, we are fully equipped to handle your roofing needs with professionalism and excellence.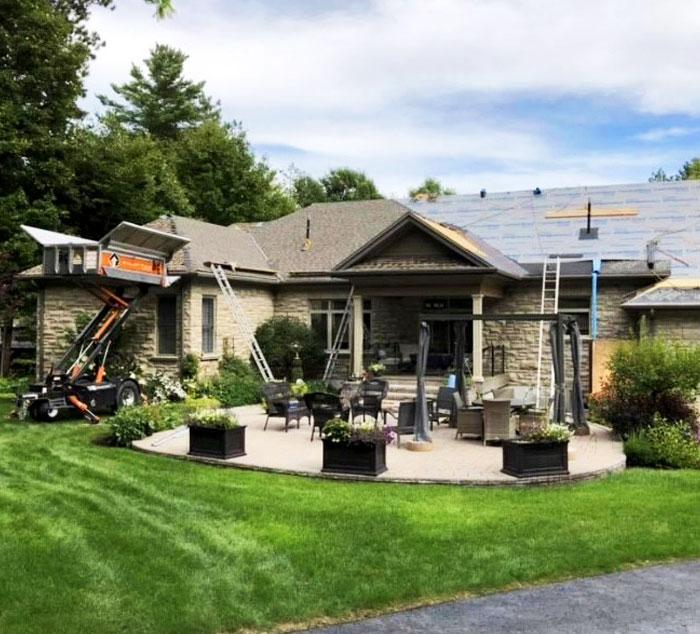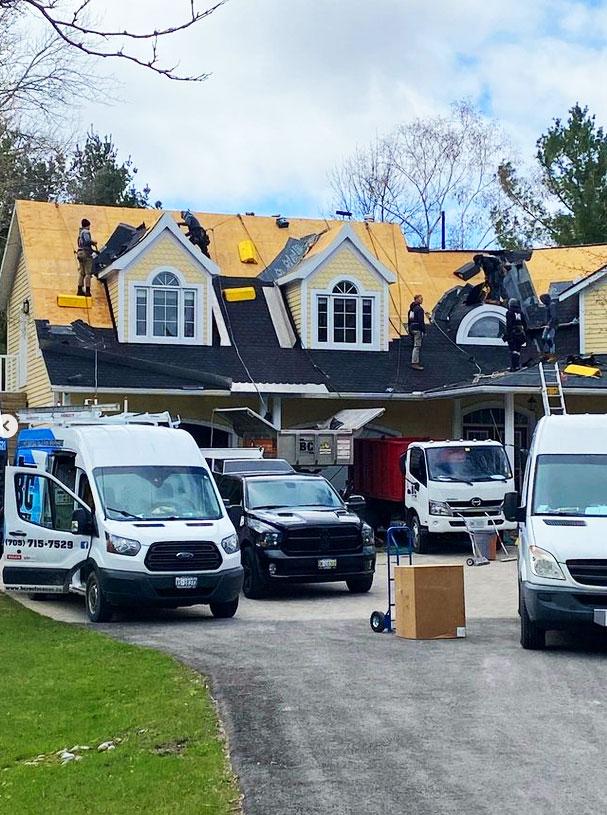 All staff wear company logo clothing for easy detection
Use of our company cam (allows you to see what is going on anytime from anywhere)
We provide landscape protection with plywood and tarping off areas as needed such as gardens, walkways, driveway, etc.
We will move your outdoor furniture away from the house to protect it, then return it to its proper location when finished
Clean up after installation and after each day on multiple-day projects inlcuding magnetic clean-up of the property
We use our, EQUIPTER RB4000, for debris management
Clean gutters after installation
Provide onsite construction toilets if needed (so we don't need to enter your home)
Product

&

workmanship

expectations
To ensure the highest quality and longevity of your renovated roof, we follow a meticulous installation process that includes manufacturer-specific materials and expert craftsmanship.

As a base layer, we utilize a manufacturer-specific starter premium shingle, from the Certainteed Landmark series. This ensures a solid foundation for your roof.

The remaining roof surface is covered with manufacturer-specific synthetic underlayment. This underlayment provides an additional layer of moisture protection and enhances your roof's durability.

In critical areas such as the eaves, valleys, side walls, plumbing stacks, chimneys, and bath/kitchen exhaust vents, we install manufacturer-specific ice and water shields. These shields offer exceptional protection against water infiltration.

For all areas, we use 26-gauge step flashing, providing secure and reliable flashing at the junction between the roof and the vertical surfaces.

Our custom wall and chimney flashing is meticulously crafted using 26 or 24-gauge materials, ensuring a precise fit and effective sealing in these areas.

To prevent water damage and enhance your roof's aesthetics, we install a new 26-gauge drip edge/eave starter. This drip edge acts as a barrier, redirecting water away from roof edges.

For valley installation, we utilize 26-gauge shop-fabricated W-style valleys. These valleys are tailored to your specific roof configuration, ensuring proper water flow and minimizing leak risk.

Our experienced team has the expertise to fabricate even the most intricate flashings using double-fold lock details. This allows us to create custom flashings that fit seamlessly into your roof design.

As part of our comprehensive service, we carefully calculate and configure new or updated ventilation systems as needed. This ensures proper airflow and ventilation throughout your roofing system.

We replace or update pipe flashings, providing secure and watertight seals around all plumbing vents.

Before the actual installation, we conduct a meticulous inspection of the plywood to identify and repair any deficiencies. This ensures that we do not shingle over old shingles or damaged plywood, guaranteeing a strong and long-lasting roof.

By adhering to these rigorous standards and utilizing top-quality materials, we can deliver a roofing solution that not only meets but exceeds your expectations in terms of durability, functionality, and aesthetic appeal.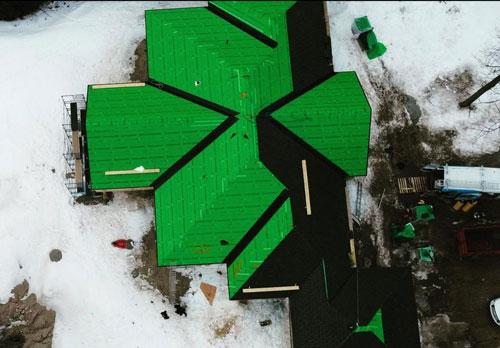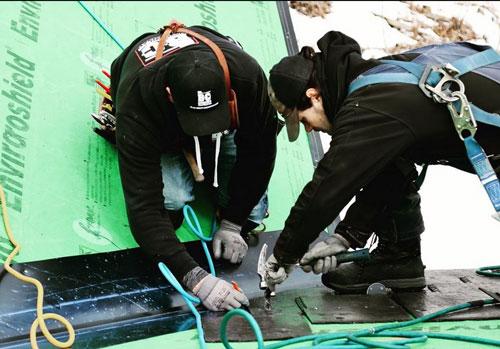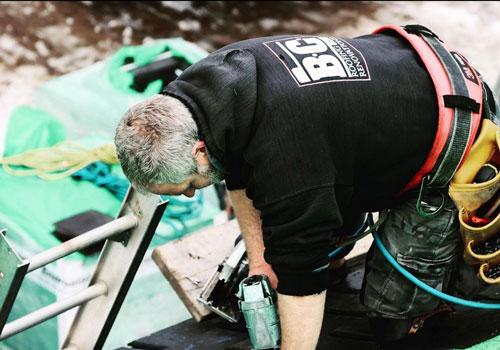 Since 2012, B.C. Roofing has proudly held the prestigious title of a CertainTeed Saint Gobain Shingle Master Credentialed Company. Our entire staff consists of highly skilled Master Shingle Applicators. This enables us to provide exceptional roofing services backed by 4-star Surestart PLUS™ warranty coverage.
With Surestart's 4-star warranty, we offer comprehensive roofing protection. This warranty encompasses materials, labor, tear, and disposal expenses from the first year up to an impressive 50-year span. Our commitment to quality and customer satisfaction ensures that every aspect of our completed work is covered.
In addition to the Surestart warranty, we provide specific warranties that safeguard both our workmanship and materials. These warranties demonstrate our dedication to delivering superior roofing solutions.
The BC Roofing & Renovations Warranty
Certified Shingle Master Warranty
Manufacturer's Warranty on Materials
The BC Roofing & Renovations Warranty
BC Roofing's warranty is non-transferable and valid for 5 years.
BC Roofing assures homeowners that their roof installation will be free from work-related defects. We will promptly address and repair leakages or failures caused by defective installation.
For 5 years, BC Roofing guarantees to repair any damage to sloped roofs resulting from winds exceeding the manufacturer's warranty. The coverage extends to an area not exceeding 100 square feet.
Furthermore, BC Roofing will undertake repairs for any damage caused by animals for a period of 5 years. It is important to note that this service excludes any damage to the soffit or fascia. It does not include animal extraction or preventative measures installation. This service is limited to a maximum of two visits.
BC Roofing must conduct warranty-related repairs. The homeowner is responsible for notifying BC Roofing within 7 days of discovering any issues. However, BC Roofing cannot be held liable for damages caused by structural damage, normal wear, and tear, or natural occurrences such as hailstorms, ice damage, or foreign objects.
It is imperative to understand that this warranty does not cover any fungus, bacteria, infestation, UV degradation, rust, or corrosion resulting in metal or wood decay. Furthermore, this warranty supersedes all other express and implied warranties of merchantability and fitness for a particular purpose. It is limited to the duration specified.
BC Roofing shall not be held responsible for any incidental, consequential, or special damages of any kind. This includes damage to the interior or exterior of any building or unauthorized replacements not authorized in writing or performed by BC Roofing.
Certified Shingle Master Warranty
Manufacturer's Warranty on Materials
Contractor
Choosing the Right Roofing Contractor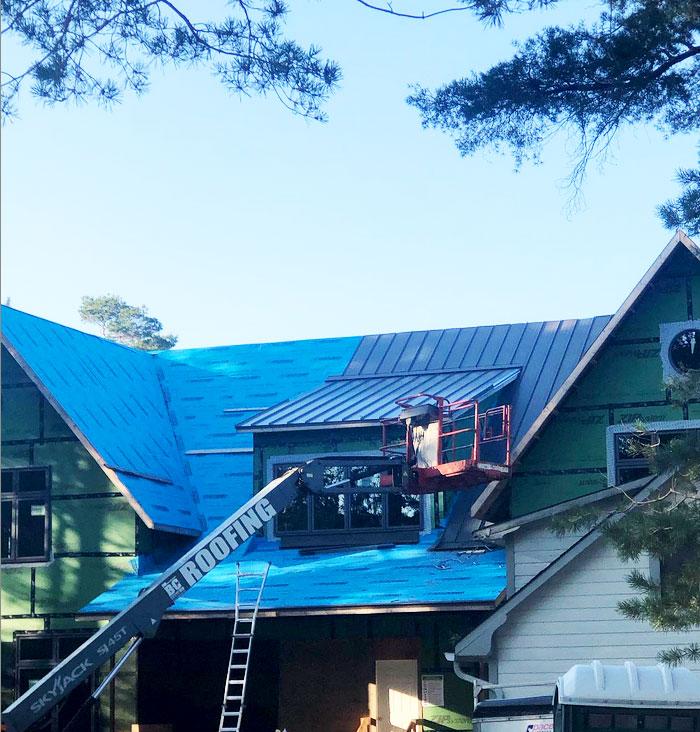 When it comes to replacing your roof, it's understandable that you may not have eagerly anticipated this task. However, it's essential to remember that as long as the sky remains blue, the time for a roof replacement will arrive. Fortunately, with the right contractor, this experience can be surprisingly pleasant.
A reputable roofing contractor will consider numerous factors when preparing a proposal for you, the client. These factors encompass essential aspects such as ventilation requirements, necessary underlayments, flashing details, the recommended type of shingle, and identifying any problem areas on the roof. Additionally, the contractor will provide you with an estimated timeline for completing the job, as well as an approximate start date.
Choosing the right roofing contractor offers more than impeccable service and flawless installation. It provides you with the opportunity to take pride in your upgraded roof each time you pull into your driveway. You can have peace of mind knowing that for many years to come, you won't encounter any roof-related problems or concerns.
By selecting a reliable and experienced contractor, you can transform what may seem like a daunting task into a satisfying and rewarding experience. Embrace the prospect of changing your roof, knowing that the right professional will guide you through the process and deliver exceptional results.
A few questions to ask when choosing a
good roofing contractor